myhomehelper has been trialled and implemented by numerous organisations. Click on the links below to read case studies of some of these implementations
In 2012 Barnsley Metropolitan Borough Council and the Alzheimer's Society undertook an evaluated pilot of myhomehelper
The pilot proved to be a great success and resulted in a very positive report about the targeted outcomes. Click here to read the full report (requires Adobe Acrobat Reader).
In 2013 myhomehelper was also piloted by Sheffield NHS in a communal setting. Click here to read the report.
Following the success of the 2012 pilot, Barnsley Council undertook a wider controlled implementation of myhomehelper with 25 service users in 2014. The 12 month collaborative project, working with the local NHS Memory Service, Alzheimer's Society and BIADS (a local dementia support group), was independently evaluated by Sheffield University's Centre for Assistive Technology and Connected Healthcare (CATCH), who produced a 22 page report which you can read here.
Kay Board, Telecare Project Manager at Wrexham County Borough Council explains how they have used myhomehelper with their service users. Click here to read the case study.
myhomehelper creator, Kevin Marsch, was interviewed by Alexandra Wood of the Yorkshire Post in September 2012. Click here to read the article.
Kevin Marsch, creator of the dementia aid myhomehelper, shares his experience of caring for his mum, Pat, who was diagnosed with vascular dementia in 2010, aged 83. Click here to read the interview.
After winning at the Technology4Good Awards Kevin was interviewed by the awards sponsors BT. Click here to read the interview.
myhomehelper "prescribed" by the Daily Mails resident GP, Dr Max Pemberton. Click here to read the article (look for "Dr Max Prescribes").
It really is the best ever gadget you can buy
Mum used to use her diary all of the time to know where and what was happening but as the dementia has got worse she gets confused as to what day it is so the diary was confusing. myhomehelper now acts as her diary and there is no confusion.

It is so easy to access remotely by all the family so we all know what is happening and can make amendments or add diary entries at any time.
Kay, UK
Wouldn't be without this now!!
This is a brilliant product, works really well for my mum, who has Alzheimer's. When I put reminders on, she remembers when I talk to her, much more than without it. It would also be great to use just to keep in touch with (elderly) relatives that are not close by.
Carolyn R, UK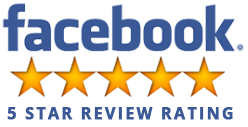 I have had no hesitation in recommending this to anyone and everyone.
Finding this is has been a blessing, wish we had found it a couple of years earlier. We use the pictures function to upload pics of our day trips out. The calendar is great for keeping mum focused on this week and what is happening. The video calling has meant that family can keep in touch from overseas and Mum has the opportunity to see them increasing her social stimulation and her mood which is fantastic. The support we have received from Kevin has been top notch.
Emily S, UK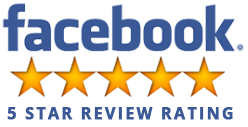 Highly recommended.
This has made a huge difference for my Mum! She has not missed an appointment and has attended exercise class weekly - which has not happened for a very long time. And the best thing is - she doesn't have to do a thing!

Anxiety has reduced considerably and she loves seeing the photos of all the grand kids. It's the next best thing to being there myself.
Dee M, Australia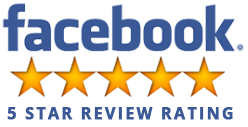 Great customer support. Recommended.
So easy to use to set diaries or reminders for them with responses if we want them. I often send SMS messages during the day.

I like the fact that at any time from anywhere I can video call them with no interaction needed from them as it gives such peace of mind to see and hear that they are okay. They also love the extra contact that we can now all have.
Jane L, UK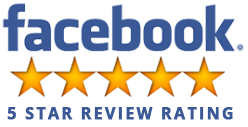 Worth its weight in gold
Mum suffers from early stage dementia and I got her myhomehelper to keep in touch more easily by Video and to leave her reminders. It does both of those jobs really well, but it's the photo feature that has delighted my Mum so much. My sister and i can both share photos from wherever we are (easy from a mobile or a computer) and my mum absolutely loves seeing them.
Nicholas, UK
I recommend YOU BUY THIS NOW...
...if you have a family member that has memory difficulties and you want to have piece of mind, but still give them independence I can not tell you, how impressed I am with the customer service I have received since getting this product. This is a fantastic product. Thanks to all at myhomehelper.
Shirley L, UK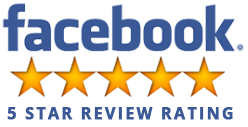 Five stars for product and service!!
We have used myhomehelper screens in two rooms for a number of years. It enables us to communicate with my parents, display memories in family photos and keep them anchored in the real passage of time, day & night with the constant clock.

They live with dementia and we wouldn't want to be without it! Support is amazing when you are not very technical.
Janet A, UK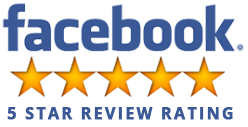 I can't recommend it highly enough.
A brilliant device.

Just started using it and my relative is already relying on it to remind her about taking medication, and also other appointments and general reminders to have a drink etc. Really easy to set up and configure the different messages. It has already made a really positive difference.
Adrian W, UK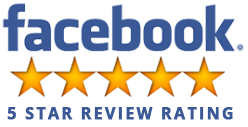 Cannot recommend enough.
A superb aid for those with memory issues. Ideal for Alzheimer's or dementia. Helps family who are not local to talk 'face to face' and to provide reminders.
Jenny C, UK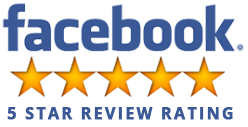 Recommend to others without hesitation.
What a wonderful device this is.

I've bought it for my husband who has dementia, and it's wonderful to be able to video call with such ease when I'm away from home working and carers are going in. I'm making full use of the photo facility and the reminders.
Margaret L, UK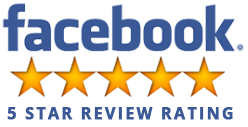 So, so useful!
We are absolutely delighted with the myhomehelper we bought for my mother, and so is she.

It is about to be severely road-tested as we spend a month in Australia and New Zealand, and we are looking forward to her reaction when we upload photos for her to enjoy!
David B, UK
Definitely a product you need to help your loved one.
Bought this product for my parents 6 months ago and its been a revelation!

If you have loved ones who are suffering from memory loss due to whatever reason then this can really help. Not only for the patient but for the carer also.
Rob D, France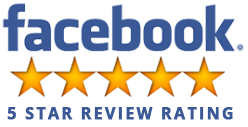 I have found this extremely useful, being extremely hands-off for the user. Video calling is so simple as Mum does not have to sign in or out. We like that We can send a reminder to say we are popping over, and that you can decide how many times the message appears and reappears over any given period.

It is also great being able to access from anywhere and send photos straight from your phone to her display.
Annette R, UK